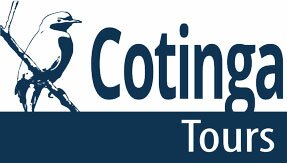 Mountain Gem Tours is the country´s leading bird tour provider and has led professionally guided tours since the year 2000.

Honduras is the second largest country in Central America and although its

770 species (and counting) cannot be compared with the larger lists of countries to the south it does, however, offer some excellent birding opportunities throughout. The fact that Honduras is larger than many Central American countries and that fewer people come here, more often than not allows visitors to have trails or even entire parks or reserves to themselves!
There are so many good places to bird in Honduras with each region and specific sites offering their own unique birding opportunities. The most accessible areas to bird watch are in the western and southwestern regions and along the north coast. More adventurous visitors can venture into central and eastern Honduras and really be rewarded by vast extensions of untrammeled wilderness.
Honduras is a mixing ground for many northern Mesoamerican endemics that range from Southern Mexico to Northwest Nicaragua. More than fifty Southern species range no further north than La Mosquitia. In all, there are more than 110 species that either end their normal southern or northern range limits in Honduras. No other Central American country has as wide a variety of habitats on as large a scale where such a wide array of species meld together.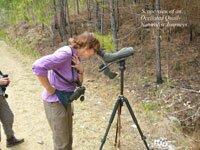 The purpose of this section is to point out bird watching opportunities already available in Honduras through various operators and guides and to show you some sample tours. Every birder has his/her own areas or birds of special interest, budget and time constraints, etc. and Mountain Gem Tours can help you put together the tour you are looking for. For those who are ?new? to the Neotropics a two week trip visiting a variety of habitats from cloud forest, wetlands and lowland rainforest would be rewarding. For other more ?seasoned? veterans a shorter visit to specific habitats searching for more "difficult" species such as the Honduran Emerald, the Ocellated Quail or the Green-breasted Mountain-Gem could be equally rewarding. For the most adventurous an 11 to 14 day journey rafting down the Rio Platano could be the trip of a lifetime and is actually one of the premiere trips in Central America.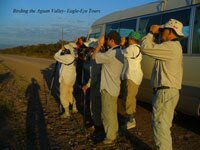 Here is a listing of upcoming tours and some companies that are already offering scheduled or custom natural history tours to Honduras and other nearby countries. Some tours are more general while others are focused mostly on bird watching.
Contact Robert at: for more info.